Our Talent is Finding Yours
We're recruitment experts with offices in Cambridgeshire and Suffolk, recruiting throughout East Anglia and London, we specialise in Sales, Marketing, HR, Finance, Commercial / Office Support & Technical Recruitment.
Employers: Got a job opening?
Recruitment can be a time consuming and daunting process, but it doesn't have to be – let Kameo Recruitment take away the hassle of finding your next recruit!
We are proud to be a recruitment partner for many businesses across multiple sectors; we help them source talent from entry level to c-suite roles.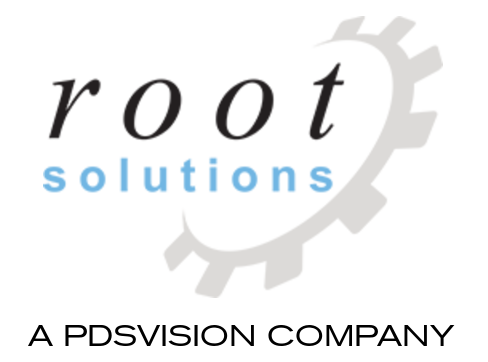 Our client is looking for a SHEQ Team Coordinator to ensure the safety and compliance within their Installation team, is met. Reporting to the Head of SHEQ, the job holder...
Kameo Recruitment is pleased to be recruiting for an enthusiastic and ambitious Marketing & Events Executive to join a small, well established, creative company based North of Bury St. Edmunds....
Kameo Recruitment is pleased to be recruiting for an Account Director to join a small, well established, creative company based North of Bury St. Edmunds. Your primary responsibility will be...
Kameo Recruitment has partnered with a family of independent co-education day schools. Working within their Junior School, in Cambridge, our client is seeking an enthusiastic and professional Office Administrator to...
We're a specialist recruitment agency committed to making a difference; when you partner with us you become part of our story – find out how. 
We hope to eliminate the unnecessary stress looking for a new job can cause; send us your CV and allow us to do the job searching for you! 
In my experience the service could not be improved: the response to my enquiry was very fast; the understanding of our company's requirements was excellent; the quality of the CVs was what we required and suited the role's brief.
Office Operations Manager
Claudine has been an absolute pleasure to speak to. I have enjoyed her upbeat conversations, level of detail in spoken and written comms. She truly cares about both the companies she's promoting and the candidate which creates a wonderful recruitment experience for all. Thank you so much you are the best recruiter I've ever worked with!
The entire experience was great. Dan has been very supportive and always available when I needed him. Would be happy to use your services again in the future.
Candidate (Sales Position)
Sharon and Claudine are fantastic in providing a professional, knowledgeable and friendly service. After being in close contact, first with Sharon and then with Claudine, I was offered a suitable position with a new employer after two weeks. I would definitely highly recommend Kameo Recruitment to all my contacts looking for new jobs.
Candidate (Customer Service)
We were extremely impressed with Kameo Recruitment. They were professional, efficient and totally understood the type of candidate we were looking for. Their screening process was outstanding and only sent through CVs that were worthy of serious consideration. I would highly recommend Claudine and the team.
Business Administrator Position
I have really enjoyed working with Dan on recruiting roles for us. He has been excellent at sharing great candidates who have all been great fits for the role. I also felt like I wasn't inundated which is a positive thing and meant that Dan had already done the work to filter out any unsuitable candidates. Dan is always quick to respond and clear with communication.
Excellent service from Claude, great selection of candidates and supportive throughout the process.
Dan was very helpful and a great communicator between the company and myself. I never felt out of the loop but still had the time to think through my choices without feeling under pressure.
Candidate (Marketing Position)
Kameo has been great, from initial contact, through the interview process to my landing the perfect role. I highly recommend Kameo for all your recruitment and career needs.
Candidate (Executive Assistant)
I'm very pleased with the service I received from Kameo Recruitment, who were very professional, and efficient with their services. I was notified throughout the process of my application and interview stage.
Candidate (Administrator)
Claudine took the time to get to know me, the business and the role before firing over any old CV. The communication was excellent from start to finish.
The experience with Kameo was brilliant from the moment I contacted them regarding the job opening, to the information I received about my interview, and finally to receiving the job offer. The staff at Kameo are understanding and encouraging – they take the time to get to know candidates and clients, it is carefully considered recruitment!
Candidate (Membership & Engagement Manager)
Claudine was absolutely wonderful and made the experience of finding jobs and attending interview way less daunting, she was always free to offer support or listen to any worries i had. She got feedback from my interviews promptly which helped put me at ease throughout the process. A generally lovely person who has made what can be a scary process rather enjoyable.
Candidate (Customer Service)
I had a great experience and the advice provided greatly aided me in obtaining my position.
Candidate (Project Co-Ordinator)
Daiane has excelled on all fronts finding three superb candidates, arranging for their interviews rapidly in a professional manner. My original plan was to hire one engineer, but she has done such a good job that I may have to hire two. My business partner rarely complements, concerning Daiane, he stated, "Daiane is very good, she found arranged interviews with three superb candidates and wasted no time.
Dan is super proactive and very good at communicating. The recruitment process for this position was filled quickly and efficiently, and we are very pleased with the service received as well as our future employee! It's also really nice to have little added extra from the Cameo team like the pen, post its and car air freshener (proudly hanging in the company car)
Misha's professionalism, enthusiasm and encouragement were second to none. She really listened to my needs and thoughts. I haven't started the job yet but I'm excited to begin as it seems like a great fit.
Candidate (Editorial Administrator)
Misha was incredible in helping me find a job on short notice. She was so helpful through the entire process, giving interview tips and afterwards calling me to talk through how it all went. She was very uplifting and positive and I ended up getting a position I didn't think I would have chance of getting! Absolutely recommend Misha and Kameo recruitment.Misha was incredible in helping me find a job on short notice. She was so helpful through the entire process, giving interview tips and afterwards calling me to talk through how it all went. She was very uplifting and positive and I ended up getting a position I didn't think I would have chance of getting! Absolutely recommend Misha and Kameo recruitment.
Candidate (Digital Content Assistant)
I spoke to Misha earlier on in the year and found her to be very professional, knowledgeable and great at her job. The position at the time wasn't something I wanted to follow through with and decided on taking time out to complete the course I was doing. Once completed and on noticing a position advertised I contacted Kameo overnight and by 8am the next day Misha was on the phone, by early afternoon an interview was arranged and by the following week I was offered the position. She filled me with great confidence and actually having an agency that has your back and doesn't just treat you as a cv is amazing. Due to my line of work I use agencies and this experience has forged a partnership for the future.
Candidate (Office Manager)
Being made redundant after 22 years with my employer could have been a very stressful time for me. Having worked with Claudine previously, her professionalism and support shone through as always, and I can't thank her and Kameo enough for helping me find the perfect role for this new chapter in my career.
Candidate (Office Manager)
Had a great experience with Kameo. Dan was super helpful and at hand all the way. He was in communication with me throughout the process, and set up the interviews super quick. An all round smooth and successful experience!
Candidate (Marketing Operations Manager)
Claudine is a credit to Kameo Recruitment. Very professional, knowledgeable, super friendly and reassuring. I applied for a job via Reed and the same morning Claudine contacted me for another position that she believed was more suitable. 4 days later I accepted a job offer with great opportunities. Claudine understands matching your skillset to the Clients' requirements and is very encouraging and supportive when discussing all matters. Claudine is on hand via the phone and email throughout the process and I would 100% recommend Kameo and especially Claudine if you are looking for your next opportunity.
Sharon listened to our needs and found a great group of candidates for us reflecting everything we required. We now have a new team member who encompasses everything we discussed. Thank you for your support!
Client (Commercial Analyst Position)
Sharon was great from to start to finish. Hugely supportive and always believed in me, gave me great confidence and reassurance when applying throughout the whole process. Thanks Sharon.
Candidate (Customer Service & Finance Assistant)
I'm super grateful to Claudine for all her help and advice. Thank you so much.
Big thanks to Sharon and Kayleigh for helping me to fill the position of Buyer. Kameo showed great communication from start to finish and we got the position filled by an appropriate candidate in record time!
Had the most smooth and professional experience. From applying for the role to getting the job was 5 days. I cannot thank Claudine enough. The good luck texts and follow up chats made the experience even better. The personal touch is something you don't get very often now. Would highly recommend.
Kameo Recruitment were great to deal with. Claudine was particularly good and provided a professional and friendly service.
Roles filles with one company
Roles filled with one client
So, what does employer brand mean and why is it important?
In 2022 75% of job seekers stated that they considered an employer's brand before applying for a job! That's quite a large number and a HUGE pool of potential talent.
How's your employer brand?! Do you dedicate time to strategising and positioning yourself right?
What is employer brand?
Employer brand refers to the reputation and perception that a company has among current and potential employees. It represents the image, values, culture, and overall experience that individuals associate with the organisation as an employer.
Here's why employer brand is important…
For onboarding:
It differentiates you from your competition. In a competitive job market, a strong employer brand helps your organisation stand out from the competition. It differentiates your company as an employer of choice, making it more appealing to potential candidates. When candidates have multiple options, a compelling employer brand can be a decisive factor in their decision-making process.
It makes you a talent magnet! A positive employer brand acts as a magnet, attracting top talent to your organisation. Candidates actively seek out companies that are known for their positive work culture, employee benefits, growth opportunities, and overall employee experience. An attractive employer brand increases the chances of talented individuals proactively applying to your organisation.
Referral Network: Employees who are proud of their employer and have a positive experience at work are more likely to refer their connections to job openings. A strong employer brand encourages employees to become brand ambassadors, spreading the word about the organisation's positive attributes. Employee referrals are often a valuable source of high-quality candidates.
Social media and online presence: In the digital age, candidates often research companies online before considering a job opportunity. An employer brand that is well-represented across various online platforms, such as company websites, social media channels, and review websites, can significantly impact a candidate's perception. Positive reviews, engaging content, and a strong online presence can attract talented individuals who come across your organisation during their job search.
Long-term talent acquisition: Building a strong brand is an investment in long-term talent acquisition. When your organisation consistently maintains a positive reputation as an employer, it becomes easier to attract talent over time. A solid employer brand creates a positive perception that can continue to attract top talent, even when specific job openings are not actively advertised.
For retention:
Retains employees: A compelling brand not only helps attract candidates but also retains existing employees. When employees are proud to be associated with your organisation, they are more likely to stay engaged, committed, and loyal. This reduces turnover rates and saves recruitment and training costs.
Boosts employee morale and engagement: When employees feel proud of their employer and the work they do, it boosts their morale and engagement levels. A strong brand fosters a sense of belonging and motivates employees to perform at their best. This leads to higher productivity, creativity, and innovation within the organisation.
For business:
Improves customer perception: A strong brand can positively impact how customers perceive your company. When employees are happy and engaged, it reflects in their interactions with customers, leading to better customer service and satisfaction. Customers often prefer to do business with companies that have a positive reputation as employers.
Reduces recruitment costs: Investing in building a strong employer brand can lead to long-term cost savings in recruitment. When you have a positive reputation as an employer, you tend to attract more qualified candidates organically, reducing the need for expensive recruitment efforts. Additionally, lower turnover rates translate into reduced recruitment and training expenses.
Overall, an effective employer brand is essential for attracting talent because it helps your organisation stand out, aligns with candidate preferences, encourages employee referrals, leverages digital platforms and provides a competitive advantage! The best bit?! Other than time spent on strategy and implementation promoting your brand can come at zero cost!
Do you want to know how to create a positive first impression, generate interest in your organisation and increase the likelihood of attracting top talent to your team or business? Get in touch or reach out directly to Strategy Manager, Kayleigh via [email protected]