Our Talent is Finding Yours
We're recruitment experts with offices in Cambridgeshire and Suffolk, recruiting throughout East Anglia and London, we specialise in Sales, Marketing, HR, Finance, Commercial / Office Support & Technical Recruitment.
Employers: Got a job opening?
Recruitment can be a time consuming and daunting process, but it doesn't have to be – let Kameo Recruitment take away the hassle of finding your next recruit!
We are proud to be a recruitment partner for many businesses across multiple sectors; we help them source talent from entry level to c-suite roles.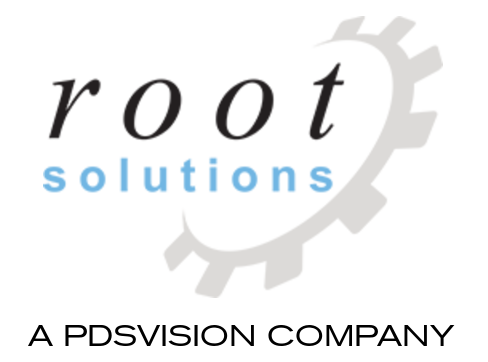 Kameo Recruitment is pleased to be recruiting for an experienced Personal Assistant to join one of the largest independent financial consultants based in Cambridge. This position will offer you the...
Kameo Recruitment is partnering with a dynamic and rapidly expanding events business, based in Wimbledon, to recruit for a Marketing Manager. Supported by the Head of Marketing, the Marketing Manager...
Kameo Recruitment is recruiting for an ambitious and driven Account Manager to join a creative agency in Colchester. You will ideally have account management experience as you will be developing...
We are looking for an Associate Consultant to join our hard-working, collaborative, and dynamic team in Bar Hill, Cambridge, where you will receive full training and the opportunity to grow...
We're a specialist recruitment agency committed to making a difference; when you partner with us you become part of our story – find out how. 
We hope to eliminate the unnecessary stress looking for a new job can cause; send us your CV and allow us to do the job searching for you! 
Daiane has excelled on all fronts finding three superb candidates, arranging for their interviews rapidly in a professional manner. My original plan was to hire one engineer, but she has done such a good job that I may have to hire two. My business partner rarely complements, concerning Daiane, he stated, "Daiane is very good, she found arranged interviews with three superb candidates and wasted no time.
Dan is super proactive and very good at communicating. The recruitment process for this position was filled quickly and efficiently, and we are very pleased with the service received as well as our future employee! It's also really nice to have little added extra from the Cameo team like the pen, post its and car air freshener (proudly hanging in the company car)
Misha's professionalism, enthusiasm and encouragement were second to none. She really listened to my needs and thoughts. I haven't started the job yet but I'm excited to begin as it seems like a great fit.
Candidate (Editorial Administrator)
Misha was incredible in helping me find a job on short notice. She was so helpful through the entire process, giving interview tips and afterwards calling me to talk through how it all went. She was very uplifting and positive and I ended up getting a position I didn't think I would have chance of getting! Absolutely recommend Misha and Kameo recruitment.Misha was incredible in helping me find a job on short notice. She was so helpful through the entire process, giving interview tips and afterwards calling me to talk through how it all went. She was very uplifting and positive and I ended up getting a position I didn't think I would have chance of getting! Absolutely recommend Misha and Kameo recruitment.
Candidate (Digital Content Assistant)
I spoke to Misha earlier on in the year and found her to be very professional, knowledgeable and great at her job. The position at the time wasn't something I wanted to follow through with and decided on taking time out to complete the course I was doing. Once completed and on noticing a position advertised I contacted Kameo overnight and by 8am the next day Misha was on the phone, by early afternoon an interview was arranged and by the following week I was offered the position. She filled me with great confidence and actually having an agency that has your back and doesn't just treat you as a cv is amazing. Due to my line of work I use agencies and this experience has forged a partnership for the future.
Candidate (Office Manager)
Being made redundant after 22 years with my employer could have been a very stressful time for me. Having worked with Claudine previously, her professionalism and support shone through as always, and I can't thank her and Kameo enough for helping me find the perfect role for this new chapter in my career.
Candidate (Office Manager)
Had a great experience with Kameo. Dan was super helpful and at hand all the way. He was in communication with me throughout the process, and set up the interviews super quick. An all round smooth and successful experience!
Candidate (Marketing Operations Manager)
Claudine is a credit to Kameo Recruitment. Very professional, knowledgeable, super friendly and reassuring. I applied for a job via Reed and the same morning Claudine contacted me for another position that she believed was more suitable. 4 days later I accepted a job offer with great opportunities. Claudine understands matching your skillset to the Clients' requirements and is very encouraging and supportive when discussing all matters. Claudine is on hand via the phone and email throughout the process and I would 100% recommend Kameo and especially Claudine if you are looking for your next opportunity.
Sharon listened to our needs and found a great group of candidates for us reflecting everything we required. We now have a new team member who encompasses everything we discussed. Thank you for your support!
Client (Commercial Analyst Position)
Sharon was great from to start to finish. Hugely supportive and always believed in me, gave me great confidence and reassurance when applying throughout the whole process. Thanks Sharon.
Candidate (Customer Service & Finance Assistant)
I'm super grateful to Claudine for all her help and advice. Thank you so much.
Big thanks to Sharon and Kayleigh for helping me to fill the position of Buyer. Kameo showed great communication from start to finish and we got the position filled by an appropriate candidate in record time!
Had the most smooth and professional experience. From applying for the role to getting the job was 5 days. I cannot thank Claudine enough. The good luck texts and follow up chats made the experience even better. The personal touch is something you don't get very often now. Would highly recommend.
Kameo Recruitment were great to deal with. Claudine was particularly good and provided a professional and friendly service.
Service could not be improved, this was a tricky role in a difficult market!
Client (Purchasing Administrator)
I knew Claudine from a previous job search so when we had an opening at my current place of work, I didn't hesitate to give Claudine a ring. She has been excellent from start to finish, open and honest, providing regular feedback and understood our requirements exactly. I wouldn't hesitate in recommending Kameo and if another we need to fill another position, I would most certainly use them again.
Client (Admin Assistant Position)
Couldn't ask for more amazing service very polite always enthusiastic on the phone takes the pressure off of me to be looking for a job
Sharon Livermore was absolutely helpful throughout the process. The communication with her was so helpful and clear she coached me through the whole experience. I am very grateful.
Candidate (Logistics Administrator)
We have used Kameo recruitment on many occasions for a range of positions and they have been able to place some fantastic people with us. We will continue to use Kameo for future recruitment
Health Services Organisation
Client (HR Manager Position)
Massive thanks for Dan who kept patient with us on our search for a SEO manager. Tough market to recruit for at the minute and he delivered even with me being super picky, thanks!
Client (SEO Manager Position)
It is always a pleasure to work with Claudine, she takes the time to listen and understand your business in order to produce candidates of a calibre to suit the brief. All correspondence is relevant and timely and we managed to recruit and make an appointment in just 2 weeks post receipt of CVs which I think is excellent.
Client (Accounts Assistant Position)
Working with Claudine for the first time has been an absolute delight. She quickly got to know us as a team and sent over a brilliant range of CVs. We had a tough decision when it came to choosing the right candidate! I know we will work well together in the future and look forward to getting to know the Kameo team better. Thank you Claudine!
Insurance Services Company
Client (Part Time PA & Office Manager Position)
Daiane Hall was very expressing through the recruiting process. She gave as much information as possible about the role. Most importantly it was a good experience and great feedbacks.
I applied for a role on indeed and Sharon rang me instantly to discuss suitable roles and my career goals. After being in close contact with Sharon she found a suitable role for me within 2 weeks. Throughout the interview process she was always on hand to offer prompt advice and give immediate feedback. Having got the job, I couldn't be happier and I would highly recommend using Kameo Recruitment.
Candidate (New Business Executive)
Having worked with Claudine for many years we were only too pleased to follow her to Kameo, knowing we would still received the same service and commitment to finding the right resource for our company.
Engineering Services Company
Client (Receptionist Position)
Absolutely amazing, so helpful and have ended up in the best position I could be in.
Claudine does a great job at keeping everyone involved in the process in the loop at all times. She understands our requirements well and always selects candidates whom are suitable which is fantastic.
Client (Retail Sales Assistant Position)
Working with Claude is an absolute pleasure. I advise her on what I am looking and she always come back with great results. She does not just look at the role but you as a person the team and how a candidate would fit in. We love working with Claudine and always know it will be a great experience.
Client (Channel Account Manager Position)
Roles filles with one company
Roles filled with one client
Do you know how to provide a successful work experience placement?
In June 2022 we provided a Cambridgeshire secondary school student with an opportunity to learn first-hand what the world of work looks like; although her time with us was brief we hope the impact we made on her is lifelong! As a result of a short time spent with us, we boosted her confidence and at 15 she has already taken those first timid steps into the world of work; as she transitions from school to her first job, she can tick off a few things, including what to expect on your first day in a new job, how to behave and commercial awareness.
Did you know young people who have completed work experience tend to mature whilst they do so? Work experience provides the opportunity to put their social and employability skills into practice; and are better prepared to make informed choices about their future careers.
It's no secret that work experience is hugely beneficial to the student as they get a grasp on career insights, an introduction to the workplace and all things this encompasses!
Our student stated:
"I believe that work experience is a good idea at this stage in my life because it teaches me how a business runs so I am not only prepared for when I'm older but that I can also gain an idea of what I want or do not want to be. I also believe it is good because we are expected to make so many decisions at a young age about our future in school, e.g., what courses we take, and if we do work experience and get a feel for a job it could entice us to certain subjects that would be more relevant to our ideal job".
However, as the employer, you might be thinking: taking on a work experience student will cost the business money, it will mean allocating time we don't have right now and how do we benefit as a business?
Well, let us enlighten you…
Access to new talent and/or ideas – you have a week (or two) to gain significant intel on what the next generation of workers considers valuable. Students are full of enthusiasm; ask them for their ideas – you never know where it might take you!
They were born and raised in the age of technology; they are naturally adept when it comes to technology and will likely have an abundance of skills that are advantageous to your business, especially if you're a business with a smaller workforce.
The impact on company culture: working with work experience students can help foster a culture of mentorship and learning within the organisation, this can improve employee morale and engagement.
By the end of a week with us our student could independently navigate herself around our social media scheduling tool, CRM, and website back-end.
A work experience student can help you shake up "the way you've always done it"; new ways of working are what the labour market is crying out for, listen up and work on becoming a thought-leader in your industry.
Do you already offer apprenticeships? Or take part in a school leaver programme? If you're already passionate about nurturing the next generation of talent, what do you have to lose by beginning your search a year or so earlier than planned? By offering work experience you have a genuine opportunity to source your next apprentice.
Offering work experience is great branding for the company. If you can provide a genuine and well thought through work experience week that is truly beneficial to the student, they are more likely to recommend people to your business.
Offering work experience helps raise your company profile and brand. If you are currently looking for staff, or simply want to highlight that you're invested in people, offering a school student a work experience placement will certainly hammer that point home.
Our Top Tips for a successful work experience placement!
⭐ Organise and prepare a well-rounded induction for them and begin preparing this weeks, if not months, in advance! A) you want them to maximise their experience B) the world is a small place and word-of-mouth marketing is powerful; the experience they have with you will be shared, so make sure they're sharing good things!
"On my first day, I thought I had so much to do which kept me busy. I did not have a moment where I was bored or where I ran out of things to do. They have lovely employees which made me felt welcome."
⭐ Make sure they're aware of all relevant health & safety policies and procedures!
"Before carrying out work experience at Kameo I had no idea how many health & safety procedures office staff needed to follow/be aware of."
⭐ Involve your team; they know their roles best and are in the best position to tell you what aspects of their role best suit the pending work experience student. Within this, if you're a small business let the work experience student get a feel for how the business functions and how each department operates; this ensures a well-rounded experience.
⭐ Think outside the box. Are there opportunities/experiences you can provide during their week or two with you that may surprise them e.g., our work experience student was offered the chance to attend an event hosted by Kameo, attend a meeting with a key client and explore the city with our Director, Sharon. Remember, they are doing this to gain experience so give them an experience!!
"I believe variation is the key because it allows people to get a real idea of what different opportunities there are in an office-based job. Many people think that an office job is just sitting at a desk all day replying to emails, but Kameo taught me that it is so much more to do."
⭐ Not a tip but an important thing to note, saying yes to a work experience student is a seamless process; the school did the hard work. We had to have a short meeting earlier on in the year and sign some paperwork! The schools are also aware of how important this week can be in shaping the student's future and thoroughly prepare them beforehand; each student was also given a worksheet to work through during their placement period.
Our student reported that her week at Kameo was a pleasant change; having recently completed two weeks of mock GCSEs it felt great to have some time away from school and ascertain a picture of the working world!
We hope offering work experience becomes embedded in the Kameo footprint and we recommend anyone who has the means to do so to offer a student the opportunity to kickstart their career!