Our Talent is Finding Yours
We're recruitment experts with offices in Cambridgeshire and Suffolk, recruiting throughout East Anglia and London, we specialise in Sales, Marketing, HR, Finance, Commercial / Office Support & Technical Recruitment.
Employers: Got a job opening?
Recruitment can be a time consuming and daunting process, but it doesn't have to be – let Kameo Recruitment take away the hassle of finding your next recruit!
We are proud to be a recruitment partner for many businesses across multiple sectors; we help them source talent from entry level to c-suite roles.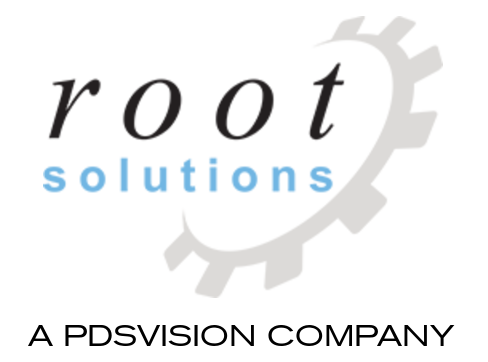 Kameo Recruitment is recruiting for a Tax Executive to join a friendly, expanding, and reputable Accountancy firm based on the outskirts of Cambridge, east of the city centre. You will...
Kameo Recruitment is recruiting for a tech-savvy, client-focused Customer Success Manager to take a leading role in delighting clients and boosting client outcomes at key accounts. Our Client is a...
Kameo Recruitment is recruiting for a highly-driven, results focused Sales Executive to join our Client's software company who have a disruptive solution for the scrap metal industry. Our client is...
Kameo Recruitment is pleased to be recruiting for a Digital Marketing Manager to join a Marketing Agency in Colchester. You will be focusing on identifying revenue growth opportunities, and so...
We're a specialist recruitment agency committed to making a difference; when you partner with us you become part of our story – find out how. 
We hope to eliminate the unnecessary stress looking for a new job can cause; send us your CV and allow us to do the job searching for you! 
Daiane has excelled on all fronts finding three superb candidates, arranging for their interviews rapidly in a professional manner. My original plan was to hire one engineer, but she has done such a good job that I may have to hire two. My business partner rarely complements, concerning Daiane, he stated, "Daiane is very good, she found arranged interviews with three superb candidates and wasted no time.
Dan is super proactive and very good at communicating. The recruitment process for this position was filled quickly and efficiently, and we are very pleased with the service received as well as our future employee! It's also really nice to have little added extra from the Cameo team like the pen, post its and car air freshener (proudly hanging in the company car)
Misha's professionalism, enthusiasm and encouragement were second to none. She really listened to my needs and thoughts. I haven't started the job yet but I'm excited to begin as it seems like a great fit.
Candidate (Editorial Administrator)
Misha was incredible in helping me find a job on short notice. She was so helpful through the entire process, giving interview tips and afterwards calling me to talk through how it all went. She was very uplifting and positive and I ended up getting a position I didn't think I would have chance of getting! Absolutely recommend Misha and Kameo recruitment.Misha was incredible in helping me find a job on short notice. She was so helpful through the entire process, giving interview tips and afterwards calling me to talk through how it all went. She was very uplifting and positive and I ended up getting a position I didn't think I would have chance of getting! Absolutely recommend Misha and Kameo recruitment.
Candidate (Digital Content Assistant)
I spoke to Misha earlier on in the year and found her to be very professional, knowledgeable and great at her job. The position at the time wasn't something I wanted to follow through with and decided on taking time out to complete the course I was doing. Once completed and on noticing a position advertised I contacted Kameo overnight and by 8am the next day Misha was on the phone, by early afternoon an interview was arranged and by the following week I was offered the position. She filled me with great confidence and actually having an agency that has your back and doesn't just treat you as a cv is amazing. Due to my line of work I use agencies and this experience has forged a partnership for the future.
Candidate (Office Manager)
Being made redundant after 22 years with my employer could have been a very stressful time for me. Having worked with Claudine previously, her professionalism and support shone through as always, and I can't thank her and Kameo enough for helping me find the perfect role for this new chapter in my career.
Candidate (Office Manager)
Had a great experience with Kameo. Dan was super helpful and at hand all the way. He was in communication with me throughout the process, and set up the interviews super quick. An all round smooth and successful experience!
Candidate (Marketing Operations Manager)
Claudine is a credit to Kameo Recruitment. Very professional, knowledgeable, super friendly and reassuring. I applied for a job via Reed and the same morning Claudine contacted me for another position that she believed was more suitable. 4 days later I accepted a job offer with great opportunities. Claudine understands matching your skillset to the Clients' requirements and is very encouraging and supportive when discussing all matters. Claudine is on hand via the phone and email throughout the process and I would 100% recommend Kameo and especially Claudine if you are looking for your next opportunity.
Sharon listened to our needs and found a great group of candidates for us reflecting everything we required. We now have a new team member who encompasses everything we discussed. Thank you for your support!
Client (Commercial Analyst Position)
Sharon was great from to start to finish. Hugely supportive and always believed in me, gave me great confidence and reassurance when applying throughout the whole process. Thanks Sharon.
Candidate (Customer Service & Finance Assistant)
I'm super grateful to Claudine for all her help and advice. Thank you so much.
Big thanks to Sharon and Kayleigh for helping me to fill the position of Buyer. Kameo showed great communication from start to finish and we got the position filled by an appropriate candidate in record time!
Had the most smooth and professional experience. From applying for the role to getting the job was 5 days. I cannot thank Claudine enough. The good luck texts and follow up chats made the experience even better. The personal touch is something you don't get very often now. Would highly recommend.
Kameo Recruitment were great to deal with. Claudine was particularly good and provided a professional and friendly service.
Service could not be improved, this was a tricky role in a difficult market!
Client (Purchasing Administrator)
I knew Claudine from a previous job search so when we had an opening at my current place of work, I didn't hesitate to give Claudine a ring. She has been excellent from start to finish, open and honest, providing regular feedback and understood our requirements exactly. I wouldn't hesitate in recommending Kameo and if another we need to fill another position, I would most certainly use them again.
Client (Admin Assistant Position)
Couldn't ask for more amazing service very polite always enthusiastic on the phone takes the pressure off of me to be looking for a job
Sharon Livermore was absolutely helpful throughout the process. The communication with her was so helpful and clear she coached me through the whole experience. I am very grateful.
Candidate (Logistics Administrator)
We have used Kameo recruitment on many occasions for a range of positions and they have been able to place some fantastic people with us. We will continue to use Kameo for future recruitment
Health Services Organisation
Client (HR Manager Position)
Massive thanks for Dan who kept patient with us on our search for a SEO manager. Tough market to recruit for at the minute and he delivered even with me being super picky, thanks!
Client (SEO Manager Position)
It is always a pleasure to work with Claudine, she takes the time to listen and understand your business in order to produce candidates of a calibre to suit the brief. All correspondence is relevant and timely and we managed to recruit and make an appointment in just 2 weeks post receipt of CVs which I think is excellent.
Client (Accounts Assistant Position)
Working with Claudine for the first time has been an absolute delight. She quickly got to know us as a team and sent over a brilliant range of CVs. We had a tough decision when it came to choosing the right candidate! I know we will work well together in the future and look forward to getting to know the Kameo team better. Thank you Claudine!
Insurance Services Company
Client (Part Time PA & Office Manager Position)
Daiane Hall was very expressing through the recruiting process. She gave as much information as possible about the role. Most importantly it was a good experience and great feedbacks.
I applied for a role on indeed and Sharon rang me instantly to discuss suitable roles and my career goals. After being in close contact with Sharon she found a suitable role for me within 2 weeks. Throughout the interview process she was always on hand to offer prompt advice and give immediate feedback. Having got the job, I couldn't be happier and I would highly recommend using Kameo Recruitment.
Candidate (New Business Executive)
Having worked with Claudine for many years we were only too pleased to follow her to Kameo, knowing we would still received the same service and commitment to finding the right resource for our company.
Engineering Services Company
Client (Receptionist Position)
Absolutely amazing, so helpful and have ended up in the best position I could be in.
Claudine does a great job at keeping everyone involved in the process in the loop at all times. She understands our requirements well and always selects candidates whom are suitable which is fantastic.
Client (Retail Sales Assistant Position)
Working with Claude is an absolute pleasure. I advise her on what I am looking and she always come back with great results. She does not just look at the role but you as a person the team and how a candidate would fit in. We love working with Claudine and always know it will be a great experience.
Client (Channel Account Manager Position)
Roles filled with one client
We've all seen it "salary on offer: competitive" – does anyone else think, yawn?! What does this even mean?
Now, offering a competitive salary is possible assuming the hiring manager or talent acquisition team have done their research! When you advertise that you are offering a competitive salary what you're essentially saying is: "we've looked at our sector/ industry, and your job title, and based on our findings the salary we are offering, inclusive of additional benefits, is equal to, or greater than, the average salary for the same or a similar role in the area". If you do all the above each time you advertise a role, then chances are you really are offering a competitive salary, great stuff! However, the term "competitive Salary" has lost its competitive edge, and here is why…
It is everywhere.
Competitive in relation to what? Other salaries within the same company? The region? The industry you work in? A plethora of questions come to mind when we read "competitive salary", and in a recent LinkedIn poll we found that:
🌟 38% of 64 people question why there isn't a salary bracket
🌟 33% of question the transparency
🌟 22% won't take the time to apply
🌟 8% are still happy to apply
Matt Freestone, the founder of Unmatched (Suffolk-based marketing agency), made a noteworthy comment on this pressing topic:
"Candidates deserve to know the bracket at least to decide if it's worth their time applying.  Companies not offering the bracket or salary either have a pay transparency issue internally or are not actually paying a competitive salary.
I wouldn't apply to any role where compensation isn't shown in the job ad"
This comment perfectly attributes to the general consensus: show us the money!
Finding talented employees is a recurring challenge in the labour market, our advice; make your search more fruitful, ergo more successful by advertising the salary, or salary band.
Replacing competitive salary
Are the cogs turning? Are you currently thinking how do I replace "competitive salary" altogether to capture the skillset we require?
Well, here are our top tips:
⭐State the salary, or a salary bracket, above all else you'll stand out from your competitors as a business who promote salary equality!
⭐Use the phrase "negotiable" but BE willing to negotiate. Negotiations are a two-way street; you can't set all the terms. But you can be aware of your non-negotiables before you engage with any potential new hires, if you know skills are an absolute must you'll identify the pool of candidates who are worth negotiating with.
⭐Does the salary depend on experience? If so, let the applicants know! But give them more than this, what experience are you looking for? Again, think about those non-negotiables. To add: tell them what experience you're looking for sooner rather than later; you don't want to miss your ideal candidate because you've written your ideal experience as your closing statement.
Eeek, we know our salaries aren't competitive… what can we do instead?!
Firstly, don't pretend it is, instead could you….
⭐ Create a working environment people want to be part of e.g., do you reward the small things? have you implemented hybrid or flexible working? Is it time to revamp your incentives? How do you acknowledge your unsung heroes? E.g., your support staff: administration, HR, marketing teams etc.
⭐Improve your employee well-being, this does not need to cost the earth, but this topic is a blog in itself; so, get in touch if you want further tips on this topic!
⭐ Assign a budget to professional development. Did you know Kameo are partnered with the Centre of Excellence? Our unique discount code can give you up to 70% off a range of courses, find out more here.
⭐ Create a brand so good, people can't say no! Social media is a great medium for doing this. If people have enough to live on salary isn't always the main driver! Honestly, people love working for a great employer, and this does, occasionally, supersede the financials.
⭐Can you offer a profit share? A profit share will offer you a competitive advantage and can save you money too! When you offer a profit share employees are likely to work harder, smarter, and be more loyal.
⭐Do you accept that the people within your business are human, and life happens? Do you let them take the morning off to see their son in the nativity, do you care if they book a dentist appointment on a Wednesday afternoon? Tell people this, it's what they want to hear.
Candidates, we can help you combat this too
Candidates, our message to you is think greater than the salary and before you apply, or in the interview:
Discuss the salary, ascertain if it's competitive to you
Look at the whole opportunity, not just the salary
Benchmark yourself against the opportunity, know your own worth! E.g., do you have desired qualifications? What is your previous experience/job title? How many years have you spent in the industry?
What vibe are you getting from your peers and leadership team? Can you see yourself working there?
How happy are you knowing you could be part of the business you're interviewing for? Salary is great but happiness is more.
When the salary is a sticking point for you, we advise:
You speak to your recruitment consultant about the national / regional average and use it during your interview. Please note, smaller companies irrespective of region are likely (although not always) to pay less than your large corporate who are looking for the same person.
Know when to walk away – if your research and expertise demonstrates you are worthy of more, then it is important that you understand you can walk away and source a more lucrative opportunity elsewhere.
So, if all of the above is true why does "competitive salary" appear so often? Often it comes from not knowing that there are alternatives, it could be a "well this is the way we've always hired" culture, and sometimes it's genuinely the truth. If you can, take "competitive salary" with a pinch of salt, be a bigger picture thinker and use some of the tools we've outlined above ⬆️
It's also worth bearing in mind…
✔️Salary is often confidential
✔️It's a way of companies filtering out those who are only in it for the money
✔️It gives you room to negotiate!
In a nutshell, if you're a candidate or a client our message is this: if it feels right go for it, offer the job, apply for the job, say yes to the job, enjoy the journey; after all, "you miss 100% of the shots you don't take" – Wayne Gretzky.
East Anglian Salary Survey
Thank you, REED.co.uk, for showing up year after year with your salary survey! It helps us put "competitive" into perspective; clients if you're offering equal to or below the salaries included in the segment below you cannot state that your salary on offer is competitive.
Marketing
Marketing Manager
£41,400
Marketing Executive
£26,900
Web Designer
£34,300
SEO/ PPC Executive
£27,200
Graphic Designer
£27,800
Sales
Sales Manager
£44,400
Sales Executive
£29,300
Business Development Manager
£42,300
Account Manager
£33,300
Sales Engineer
£36,900
Commercial
Office Manager
£32,000
Executive Assistant
£29,300
Administrator
£25,400 (slight variation for sales & project administrators; £21,400 = sales and £20,400 = project)
Operations Manager
£40,200
Personal Assistant
£25,800
Commercial Continued
Purchasing Assistant
£23,600
Warehouse Manager
£31,00
Logistics Manager
£45,700
Transport Coordinator
£21,900
Category Manager
£53,500
Human Resources
HR Manager
£46,300
HR Business Partner
£46,100
Recruitment Manager
£34,400
Health & Safety Manager
£43,200
Analyst
£39,600
Engineering
Engineering/Technical Manager
£45,100
Project Manager
£50,400
Field Service Engineer
£32,300
Systems Engineer
£47,800
Mechanical Engineer
£40,300
IT
Software Engineer
£50,700
Web Apps Developer
£38,700
Full Stack Developer
£48,100
Automation Test Analyst
£47,600
Software Development Manager
£64,600
Source: https://www.reed.com/downloads/reed-salary-guides-2022