Our Talent is Finding Yours
We're award-winning recruitment experts with offices in Cambridgeshire and Suffolk, recruiting throughout East Anglia and London, we specialise in Sales, Marketing, HR, Finance, Commercial / Office Support & Technical Recruitment.
Employers: Got a job opening?
Recruitment can be a time consuming and daunting process, but it doesn't have to be – let Kameo Recruitment take away the hassle of finding your next recruit!
We are proud to be a recruitment partner for many businesses across multiple sectors; we help them source talent from entry level to c-suite roles.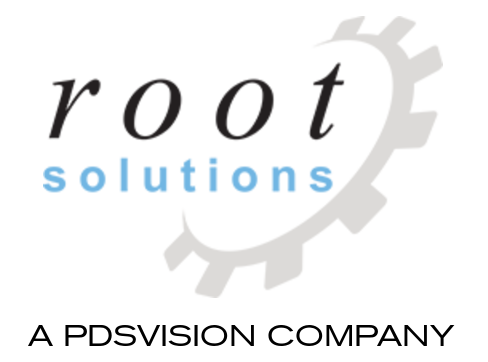 Kameo Recruitment has a fantastic opportunity for an Account Director to work with a team of highly skilled professionals based in London. You will serve as the primary point of...
We have partnered with a manufacturing company based in Ely and they are looking for a positive, enthusiastic, and goal-driven Customer Support Administrator to join their busy and established team....
We are seeking a Customer Support Executive, to join our clients, award-winning, technology-based company in Cambridge on a 1-year Fixed Term Contract. It is an exciting time to be joining...
Kameo Recruitment is delighted to be recruiting for an Accounts Assistant & Bookkeeper to join a young, innovative, and fast-growing construction company in Cambridge. Supporting the finance and admin processing...
We're a specialist recruitment agency committed to making a difference; when you partner with us you become part of our story – find out how. 
We hope to eliminate the unnecessary stress looking for a new job can cause; send us your CV and allow us to do the job searching for you! 
Alex has been brilliant. She has been very friendly and professional over the phone and they found me a job super quickly.
Candidate - Payroll Officer
I can't rate them highly enough, they found me a job. Kyran was brilliant, he kept in contact with me the whole way through and after, one of the most caring firms I have dealt with. I love my job and can't thank them enough. I even got some lovely cupcakes from them after I got my job 🙂
Candidate - Customer Service Administrator
My experience with Kameo has been amazing and felt like Claudine really understood what I wanted from a job as well as how important it is to me to have a good work life balance. The whole process has been seamless and incredibly quick with amazing support from Claudine.
Candidate - Office Manager
Sharon, Claudine and the team were excellent – I would thoroughly recommend them!
Client - IT / Software Industry
Kameo was extremely quick to help us with our candidate search. Their communication was clear and also very quick, they updated us every step of the way. I would recommend them to anyone! Big thanks to Kyran and Sharon!
Client - Biotech Industry
Excellent service as expected. Claudine understood the brief and delivered. 10/10
Client - Telecoms Industry
Faultless, informative the best agency that I used! Very supportive and were responsible for me getting my perfect match job.
Candidate - Office Administrator
Sharon is an extraordinary recruiter who has had a profound impact on my journey. Her unwavering belief in my abilities has been incredibly motivating. Her meticulous preparation, exceptional communication, and friendly approach make working with her an absolute pleasure. What truly sets Sharon apart is her genuine interest in you as a person. So goes beyond the role of a recruiter, showing sincere care for your growth. Her constant support and enthusiasm are palpable, making me feel like she's genuinely cheering for your success. She's not just a recruiter; she's a remarkable example for all recruiters to emulate.
Massive thanks to Sharon and the whole of the Kameo Recruitment team!
Candidate - Marketing Position
In my experience the service could not be improved: the response to my enquiry was very fast; the understanding of our company's requirements was excellent; the quality of the CVs was what we required and suited the role's brief.
Office Operations Manager
Client - Scientific Industry
Claudine has been an absolute pleasure to speak to. I have enjoyed her upbeat conversations, level of detail in spoken and written comms. She truly cares about both the companies she's promoting and the candidate which creates a wonderful recruitment experience for all. Thank you so much you are the best recruiter I've ever worked with!
The entire experience was great. Dan has been very supportive and always available when I needed him. Would be happy to use your services again in the future.
Candidate - Sales Position
Sharon and Claudine are fantastic in providing a professional, knowledgeable and friendly service. After being in close contact, first with Sharon and then with Claudine, I was offered a suitable position with a new employer after two weeks. I would definitely highly recommend Kameo Recruitment to all my contacts looking for new jobs.
Candidate - Customer Service
We were extremely impressed with Kameo Recruitment. They were professional, efficient and totally understood the type of candidate we were looking for. Their screening process was outstanding and only sent through CVs that were worthy of serious consideration. I would highly recommend Claudine and the team.
Client - Scientific Industry
I have really enjoyed working with Dan on recruiting roles for us. He has been excellent at sharing great candidates who have all been great fits for the role. I also felt like I wasn't inundated which is a positive thing and meant that Dan had already done the work to filter out any unsuitable candidates. Dan is always quick to respond and clear with communication.
Client - Marketing Industry
Excellent service from Claude, great selection of candidates and supportive throughout the process.
Client - Engineering Industry
Dan was very helpful and a great communicator between the company and myself. I never felt out of the loop but still had the time to think through my choices without feeling under pressure.
Candidate - Marketing Position
Kameo has been great, from initial contact, through the interview process to my landing the perfect role. I highly recommend Kameo for all your recruitment and career needs.
Candidate - Executive Assistant
I'm very pleased with the service I received from Kameo Recruitment, who were very professional, and efficient with their services. I was notified throughout the process of my application and interview stage.
Candidate - Administrator
Claudine took the time to get to know me, the business and the role before firing over any old CV. The communication was excellent from start to finish.
Client - Marketing Industry
The experience with Kameo was brilliant from the moment I contacted them regarding the job opening, to the information I received about my interview, and finally to receiving the job offer. The staff at Kameo are understanding and encouraging – they take the time to get to know candidates and clients, it is carefully considered recruitment!
Candidate - Membership & Engagement Manager
Claudine was absolutely wonderful and made the experience of finding jobs and attending interview way less daunting, she was always free to offer support or listen to any worries i had. She got feedback from my interviews promptly which helped put me at ease throughout the process. A generally lovely person who has made what can be a scary process rather enjoyable.
Candidate - Customer Service
I had a great experience and the advice provided greatly aided me in obtaining my position.
Candidate - Project Co-Ordinator
Daiane has excelled on all fronts finding three superb candidates, arranging for their interviews rapidly in a professional manner. My original plan was to hire one engineer, but she has done such a good job that I may have to hire two. My business partner rarely compliments, concerning Daiane, he stated, "Daiane is very good, she found and arranged interviews with three superb candidates and wasted no time.
Client - IT / Software Industry
Dan is super proactive and very good at communicating. The recruitment process for this position was filled quickly and efficiently, and we are very pleased with the service received as well as our future employee! It's also really nice to have little added extra from the Cameo team like the pen, post its and car air freshener (proudly hanging in the company car)
Client - Marketing Industry
Being made redundant after 22 years with my employer could have been a very stressful time for me. Having worked with Claudine previously, her professionalism and support shone through as always, and I can't thank her and Kameo enough for helping me find the perfect role for this new chapter in my career.
Candidate - Office Manager
Had a great experience with Kameo. Dan was super helpful and at hand all the way. He was in communication with me throughout the process, and set up the interviews super quick. An all round smooth and successful experience!
Candidate - Marketing Operations Manager
Claudine is a credit to Kameo Recruitment. Very professional, knowledgeable, super friendly and reassuring. I applied for a job via Reed and the same morning Claudine contacted me for another position that she believed was more suitable. 4 days later I accepted a job offer with great opportunities. Claudine understands matching your skillset to the Clients' requirements and is very encouraging and supportive when discussing all matters. Claudine is on hand via the phone and email throughout the process and I would 100% recommend Kameo and especially Claudine if you are looking for your next opportunity.
Sharon listened to our needs and found a great group of candidates for us reflecting everything we required. We now have a new team member who encompasses everything we discussed. Thank you for your support!
Client - Life Science Industry
Roles filles with one company
Roles filled with one client
Could You Have More Success with an Exclusive Recruitment Partnership?
An exclusive partnership will allow your chosen agency to dig deep and make that perfect match – all skilled recruitment consultants take real pride in this!
Some candidates may view being contacted about the same job by multiple recruiters as a negative because it devalues the job, lowers an employer's value proposition, and is ultimately wasted time. Bear in mind those active job seekers who are keen to find something new feel disheartened when they carve time out of their day to speak with agencies only to find out they are discussing the same job repeatedly. In truth, you could end up with the same number of candidates but not the same quality you're hoping for, as some of the agencies could feel pressured to get the "CV across" first. An exclusive partnership removes the "first past the post" (thanks, Greg Savage) mentality and ultimately the result, for the client, is the same but neither party feels bombarded – win, win.
Before we stick our teeth a little bit further into the benefits of an exclusive partnership, we have one final consideration to share. Did you know some recruiters may turn roles away that are shared with multiple agencies?
If we may be bold enough to make a suggestion here – ask yourself this "What do you get from the agencies you've partnered with? What are you looking for in a recruitment partner? And who is delivering on that? Finally, you can be exclusive with more than one agency. How? Kameo, for example, has 6 core specialities perhaps you'd like to exclusively partner with us for your office / administrative recruitment roles (no pressure though!) and perhaps a further 50% of your recruitment comes from manufacturing roles. Now, Kameo is not best placed to serve you here (not yet anyway!) so you could seek to partner exclusively with an agency that will serve you in this sector. The agencies you partner with should recruit as passionately for you as they would their own company.  The current market is candidate-short, and recruiters need commitment, the market has changed and therefore clients need to be happy to embrace these.
The advantages of an exclusive partnership
Did you know? The cost of a bad hire is estimated to be three times higher than the salary paid.
Why?
It includes the cost of training, lost productivity, decreased morale among employees, and the cost of finding and hiring a replacement!
Could an exclusive recruitment partnership reduce your chances of a bad hire? I'd be lying if I could determine each and every move your future hires are going to make however, there are several things we can be sure of when a recruitment partnership is exclusive.
⭐ Time Saver: Working exclusively with an agency will undoubtedly save time because there is no need to go through the job vacancy and process that follows in detail each time; because your chosen agency will have established a strong relationship with you and will have in-depth knowledge about your company values, team, culture and so on.
⭐ Faster Time-to-Hire: Exclusive partnerships streamline the hiring process e.g., you'll spend less time on the phone with lots of recruiters, leading to quicker candidate placements and reduced time-to-fill positions.
⭐Quality Over Quantity: There is a shift from the speed of the service to the quality of delivery when the agency isn't competing with others. Something pretty magical happens when a recruitment consultant is afforded the time to properly consult with each "potential" candidate, a novelty only available to a recruitment agency that is working exclusively on a role. Essentially doing the first round of interviews for the client. This means the CVs the client does receive are likely to be very well-suited.
⭐Reduced Costs: When a client partners exclusively with a recruitment agency they are likely to see a higher level of service, not to mention the agency the client is working with is far more likely (but not guaranteed) to lower their rates for an exclusive partnership with multiple roles.
6 things to look for when establishing a recruitment partnership?
Empowerment: Work with an agency that inspires and empowers their candidates to be the very best version of themselves.
Collaboration: Collaboration helps you reach your goals, whilst boosting productivity. For clients and candidates, this means you're on the receiving end of an efficient process and clear communication throughout.
Passion: Passion takes an agency from good to great. Partner with a recruitment agency that leaves no doubt in your mind as to how passionate they are about getting this hire right.
Integrity: Working with an ethical and honest agency means they will take responsibility for their actions. Apologise when they should and take ownership.
Consultative and Solution Led: Your chosen agency should act as a fountain of knowledge ready and prepared to share market insights with you, and where they haven't got the answer, signpost you in the right direction. This is crucial in the current market when companies are searching for a similar skill set thinking outside of the box is imperative.
Excellence:  Look for an agency that embraces change, challenge, or uncertainty to deliver the best service possible 100% of the time. An excellent recruitment partner should be willing to go above and beyond if you're not getting that you need to raise a concern because you deserve the very best.
Could you have more success with an exclusive recruitment partnership? It's certainly very possible. An exclusive recruitment partnership could be a game-changer for your organisation, allowing you to take the time to really hear what your chosen agency is saying which will enable you to access top talent and accelerate your hiring process. To unlock the full potential of such partnerships, it's essential to establish a clear and collaborative working relationship with your chosen recruitment agency. With a dedicated focus on your hiring needs your organisation will be well-equipped to thrive in the competitive world of talent acquisition.
Read more from Kameo Recruitment here.
Could we support your recruitment needs, or guide your recruitment process in some way? Please do not hesitate to get in touch.