Our Talent is Finding Yours
We're recruitment experts with offices in Cambridgeshire and Suffolk, recruiting throughout East Anglia and London, we specialise in Sales, Marketing, HR, Finance, Commercial / Office Support & Technical Recruitment.
Employers: Got a job opening?
Recruitment can be a time consuming and daunting process, but it doesn't have to be – let Kameo Recruitment take away the hassle of finding your next recruit!
We are proud to be a recruitment partner for many businesses across multiple sectors; we help them source talent from entry level to c-suite roles.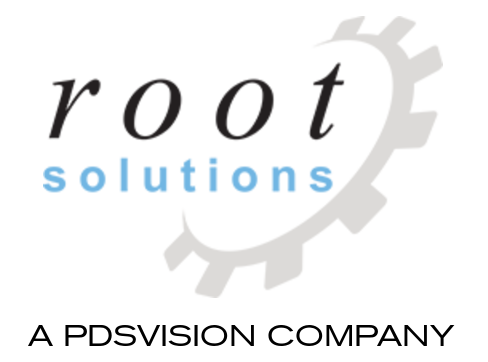 Kameo Recruitment is pleased to be recruiting for a Administrator to join a flexible and supportive office team within this manufacturing business. Under general guidance from the Club Assembly manager,...
Kameo Recruitment is pleased to be recruiting for a Customer Service Administrator to join a country-wide design & manufacturing company based in Brandon, Suffolk. This is an excellent opportunity to...
Kameo Recruitment is looking for an Administrator (term-time) to work within a well-established school in Cambridge city centre. Our client is seeking an enthusiastic and professional administrator to cover reception/front...
Kameo Recruitment is searching for a Head of Research & Evaluation to join a fantastic charitable establishment based in Cambridge. This non-for-profit organisation provides research, intelligence, and innovation services...
We're a specialist recruitment agency committed to making a difference; when you partner with us you become part of our story – find out how. 
We hope to eliminate the unnecessary stress looking for a new job can cause; send us your CV and allow us to do the job searching for you! 
Excellent service as expected. Claudine understood the brief and delivered. 10/10
Faultless, informative the best agency that I used! Very supportive and were responsible for me getting my perfect match job.
Candidate (Office Position)
Sharon is an extraordinary recruiter who has had a profound impact on my journey. Her unwavering belief in my abilities has been incredibly motivating. Her meticulous preparation, exceptional communication, and friendly approach make working with her an absolute pleasure. What truly sets Sharon apart is her genuine interest in you as a person. So goes beyond the role of a recruiter, showing sincere care for your growth. Her constant support and enthusiasm are palpable, making me feel like she's genuinely cheering for your success. She's not just a recruiter; she's a remarkable example for all recruiters to emulate.
Massive thanks to Sharon and the whole of the Kameo Recruitment team!
Candidate (Marketing Position)
In my experience the service could not be improved: the response to my enquiry was very fast; the understanding of our company's requirements was excellent; the quality of the CVs was what we required and suited the role's brief.
Office Operations Manager
Claudine has been an absolute pleasure to speak to. I have enjoyed her upbeat conversations, level of detail in spoken and written comms. She truly cares about both the companies she's promoting and the candidate which creates a wonderful recruitment experience for all. Thank you so much you are the best recruiter I've ever worked with!
The entire experience was great. Dan has been very supportive and always available when I needed him. Would be happy to use your services again in the future.
Candidate (Sales Position)
Sharon and Claudine are fantastic in providing a professional, knowledgeable and friendly service. After being in close contact, first with Sharon and then with Claudine, I was offered a suitable position with a new employer after two weeks. I would definitely highly recommend Kameo Recruitment to all my contacts looking for new jobs.
Candidate (Customer Service)
We were extremely impressed with Kameo Recruitment. They were professional, efficient and totally understood the type of candidate we were looking for. Their screening process was outstanding and only sent through CVs that were worthy of serious consideration. I would highly recommend Claudine and the team.
Business Administrator Position
I have really enjoyed working with Dan on recruiting roles for us. He has been excellent at sharing great candidates who have all been great fits for the role. I also felt like I wasn't inundated which is a positive thing and meant that Dan had already done the work to filter out any unsuitable candidates. Dan is always quick to respond and clear with communication.
Excellent service from Claude, great selection of candidates and supportive throughout the process.
Dan was very helpful and a great communicator between the company and myself. I never felt out of the loop but still had the time to think through my choices without feeling under pressure.
Candidate (Marketing Position)
Kameo has been great, from initial contact, through the interview process to my landing the perfect role. I highly recommend Kameo for all your recruitment and career needs.
Candidate (Executive Assistant)
I'm very pleased with the service I received from Kameo Recruitment, who were very professional, and efficient with their services. I was notified throughout the process of my application and interview stage.
Candidate (Administrator)
Claudine took the time to get to know me, the business and the role before firing over any old CV. The communication was excellent from start to finish.
The experience with Kameo was brilliant from the moment I contacted them regarding the job opening, to the information I received about my interview, and finally to receiving the job offer. The staff at Kameo are understanding and encouraging – they take the time to get to know candidates and clients, it is carefully considered recruitment!
Candidate (Membership & Engagement Manager)
Claudine was absolutely wonderful and made the experience of finding jobs and attending interview way less daunting, she was always free to offer support or listen to any worries i had. She got feedback from my interviews promptly which helped put me at ease throughout the process. A generally lovely person who has made what can be a scary process rather enjoyable.
Candidate (Customer Service)
I had a great experience and the advice provided greatly aided me in obtaining my position.
Candidate (Project Co-Ordinator)
Daiane has excelled on all fronts finding three superb candidates, arranging for their interviews rapidly in a professional manner. My original plan was to hire one engineer, but she has done such a good job that I may have to hire two. My business partner rarely complements, concerning Daiane, he stated, "Daiane is very good, she found arranged interviews with three superb candidates and wasted no time.
Dan is super proactive and very good at communicating. The recruitment process for this position was filled quickly and efficiently, and we are very pleased with the service received as well as our future employee! It's also really nice to have little added extra from the Cameo team like the pen, post its and car air freshener (proudly hanging in the company car)
Misha's professionalism, enthusiasm and encouragement were second to none. She really listened to my needs and thoughts. I haven't started the job yet but I'm excited to begin as it seems like a great fit.
Candidate (Editorial Administrator)
Misha was incredible in helping me find a job on short notice. She was so helpful through the entire process, giving interview tips and afterwards calling me to talk through how it all went. She was very uplifting and positive and I ended up getting a position I didn't think I would have chance of getting! Absolutely recommend Misha and Kameo recruitment.Misha was incredible in helping me find a job on short notice. She was so helpful through the entire process, giving interview tips and afterwards calling me to talk through how it all went. She was very uplifting and positive and I ended up getting a position I didn't think I would have chance of getting! Absolutely recommend Misha and Kameo recruitment.
Candidate (Digital Content Assistant)
I spoke to Misha earlier on in the year and found her to be very professional, knowledgeable and great at her job. The position at the time wasn't something I wanted to follow through with and decided on taking time out to complete the course I was doing. Once completed and on noticing a position advertised I contacted Kameo overnight and by 8am the next day Misha was on the phone, by early afternoon an interview was arranged and by the following week I was offered the position. She filled me with great confidence and actually having an agency that has your back and doesn't just treat you as a cv is amazing. Due to my line of work I use agencies and this experience has forged a partnership for the future.
Candidate (Office Manager)
Being made redundant after 22 years with my employer could have been a very stressful time for me. Having worked with Claudine previously, her professionalism and support shone through as always, and I can't thank her and Kameo enough for helping me find the perfect role for this new chapter in my career.
Candidate (Office Manager)
Had a great experience with Kameo. Dan was super helpful and at hand all the way. He was in communication with me throughout the process, and set up the interviews super quick. An all round smooth and successful experience!
Candidate (Marketing Operations Manager)
Claudine is a credit to Kameo Recruitment. Very professional, knowledgeable, super friendly and reassuring. I applied for a job via Reed and the same morning Claudine contacted me for another position that she believed was more suitable. 4 days later I accepted a job offer with great opportunities. Claudine understands matching your skillset to the Clients' requirements and is very encouraging and supportive when discussing all matters. Claudine is on hand via the phone and email throughout the process and I would 100% recommend Kameo and especially Claudine if you are looking for your next opportunity.
Sharon listened to our needs and found a great group of candidates for us reflecting everything we required. We now have a new team member who encompasses everything we discussed. Thank you for your support!
Client (Commercial Analyst Position)
Sharon was great from to start to finish. Hugely supportive and always believed in me, gave me great confidence and reassurance when applying throughout the whole process. Thanks Sharon.
Candidate (Customer Service & Finance Assistant)
I'm super grateful to Claudine for all her help and advice. Thank you so much.
Roles filles with one company
Roles filled with one client
Begin your New Year with a Bang… Hire New Starters Now! 🎇
It's all about the maths! ➗
Did you know? The average interview process in the UK takes about 27.5 days to complete, that's just over 5 weeks 😲
If you're reading this on October 5th there are only 57 working days between now and Christmas Day.
3 questions for you. …
Are you thinking about hiring in January? ❄️
Why are you waiting until then? 🤔
Could you start the hiring process today? 😃
Below you'll read why your future self will thank you for starting the hiring process in Q4!
Your Q4 hire will be settled in and hopefully ready to hit the ground running in Q1.
You'll have reduced competition (the beginning of the calendar & fiscal year are typically the busiest hiring periods, so beat the rush!)
Minimise Disruption
Training and onboarding
Lead Time
Your Q4 hire will be settled in and hopefully ready to hit the ground running in Q1!
Like it or not throwing someone in at the deep end and assuming anyone can hit the ground running from the get-go is wrong. Your new hire may have several years of experience doing the role already or maybe they're just starting their career journey; in both cases one thing is certain, they will need to familiarise themselves with your business, the systems, and colleagues!
Each of these things takes time so we'd always suggest a "baby steps" approach to start with by giving each new employee time to settle, adjust and adapt to the culture of their new surroundings. It can take anywhere from three to six months to fully settle into a new job. If you hire in November, you're looking at full steam ahead by February or April. Alternatively, wait until January and spend Q1 in the "baby steps" stage. (This period of the calendar year also coincides with the beginning of the fiscal year). Do you want to be in Q3 before they are fully settled???
You'll have reduced competition (the beginning of the calendar & fiscal year are typically the busiest hiring periods, so beat the rush!)
Increased jobs on the market, plus a lack of candidates, could mean your vacancy sits open for a while! In January the recruitment sector usually experiences a "January jobs rush" and an influx of candidates jumping on the "new year, new career" band wagon. Research shows businesses are hiring at a much faster rate than they were a year ago, the number of jobs advertised in August 2023 was robust, and every region in the UK experienced growth. There were 28.8% more new jobs on the market than in August 2022 (Recruitment Market Update, September 2023).
Q4 is a unique window of opportunity to access top-tier talent, capitalising on this timing can help your business secure exceptional candidates who may be unavailable in the new year and/or face other competitive offers!
Minimise Disruption to your business / office / individual teams.
Remember when you were a kid, and everyone wanted to say hey to the new kid?! Well, that mentality extends well into our adult lives. Good thing too, it's important to be inclusive!
But this may cause some disruption to your business as people spend more time introducing themselves and/or supporting the onboarding process. Now we know not all industries experience a slightly slower pace in the lead up to Christmas but if your business is one of them wouldn't it be worthwhile to get this process done and dusted ahead of the Christmas break?
In addition, the new employee can overcome the information overload and lack of work / responsibility often associated with the first week or two. They will also have the chance to immerse themselves into the company culture, especially if you've got a Christmas party planned! Because there's no such thing as a stupid question, we're sure you're no stranger to the sheer volume of questions every new hire can fire at you.
In short, hiring new employees can disrupt the workflow and productivity of existing teams. Plan ahead and complete the hiring process in Q4 ensuring you minimise disruption during the busy and ambitious period of the new year.
Training and onboarding
Planning for and hiring in Q4 allows you to coordinate training and onboarding activities, this ensures new employees are well-prepared to contribute to the organisation from day one of the new year.
Are you familiar with the 4C's of onboarding? See here for our top tips!
Come January those November hires will be onboarded & relatively well internationally into the company culture, ensuring they are fully prepared to contribute effectively from Q1 onwards.
Lead Time
Coming full circle!
We began by discussing how lengthy a process taking on a new hire can be! It's a multi-step process which involves writing a job advert, posting said job advert across multiple channels to enhance exposure and maximise the candidate market. Once CVs begin trickling through, you'll need to contact applicants to arrange an interview or two (maybe even 3!) – to reiterate all of this can take 5 weeks, sometimes less sometimes more!
A few things to bear in mind 🧠
On average hiring managers interview 6 candidates for every 1 vacancy
On average a job applicant will meet 3 members of the employer's staff (if they make it through the entire interview process)
The average job interview process has 2 stages & the average length of time per interview is 30-35 minutes.
Do the maths here: for your individual business, how much time is it going to take you to interview everyone? Now if time is money, is this the best use of your time in January, or is doing it early just what the productivity Doctor ordered? 🤔
(All stats from StandOutCV May 2023)
Give your business the gift of a new employee this Christmas! 🎁
Making a hire in the fourth quarter will enable you to thrive in Q1 and stay competitive, it's about strategically positioning your company for the year ahead. The decision to go ahead and write that job description this month will address your staffing needs and positively impact your long-term success and 2024 goals.
Well, what are you waiting for?